Muskegon Surgery Center's Facility Expansion
Muskegon Surgery Center, the leading outpatient surgery center on the West Michigan lakeshore, completed a major expansion of the facility in 2019. The new 24,000+ square foot addition increases the size of the surgery center by more than 50%, and includes twenty-eight new post-op patient recovery bays, six of which are larger for patients who require medical observation for a longer period of time after surgery. The addition also includes a new orthopaedic urgent care center, new exam rooms and offices for foot/ankle and trauma treatment, a larger entrance with additional elevators, and an expanded waiting room.
"When Muskegon Surgery Center was built ten years ago, it was designed for non-complex cases that required only short patient stays," said CEO Julie Greene. "However, with advancements in surgical technologies and pain management, outpatient surgery centers like ours can now perform much more complex procedures." Examples of more complex surgeries now being performed at Muskegon Surgery Center are total hip and knee joint replacements using the Mako Robotic-Arm Assisted Surgery System, and spine procedures using the Mazor X™ Stealth Robotic Guidance Platform. MSC is the first outpatient surgery center in the country to offer both the Mako and Mazor X Stealth technologies.
"Outpatient surgery has many advantages," added Greene. "Research shows that patients tend to recover more quickly at home where they are most comfortable and where exposure to potential infection is minimized. Most of our patients go home within a few hours of their surgery, but there is no reduction in the level of care they receive. Our staff is highly trained and averages more than twenty years of experience. Our patient satisfaction rates have also exceeded 99% since the day we opened."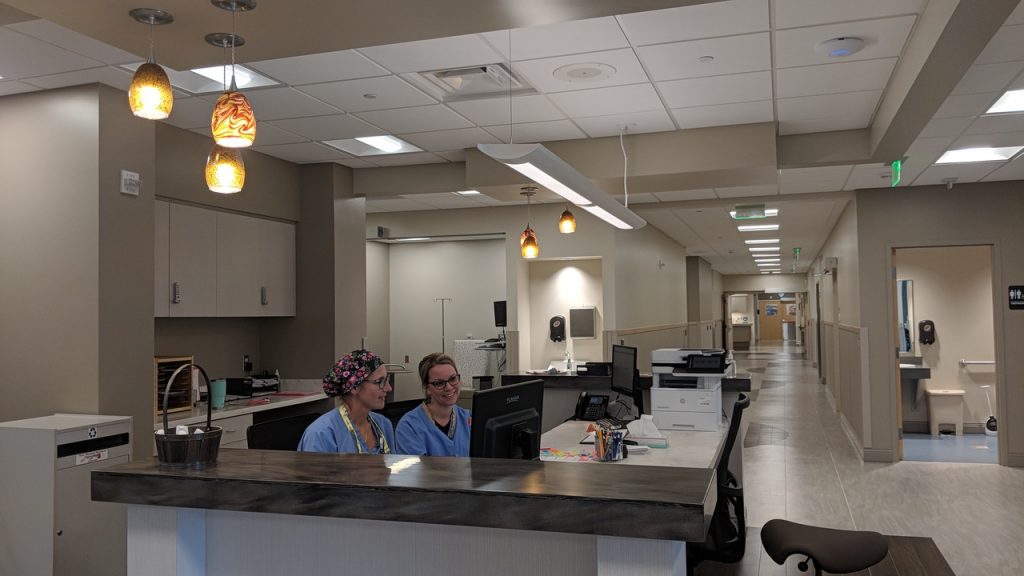 In addition to knee and hip joint replacement and spine surgery, more than thirty area physicians perform a variety of surgical procedures at Muskegon Surgery Center. Those include all other types of orthopaedic procedures such as shoulder and foot/ankle replacement and repair, as well as urology, ENT, plastic surgery, ophthalmology and general surgery. Muskegon Surgery Center is also accredited by AAAHC (Accreditation Association for Ambulatory Health Care) and Medicare. The center serves a large population of Medicare and Medicaid patients as well as patients covered by commercial insurance.